It seems this day just about every bread can be found in a doodle variety. From small to large. But when did this start?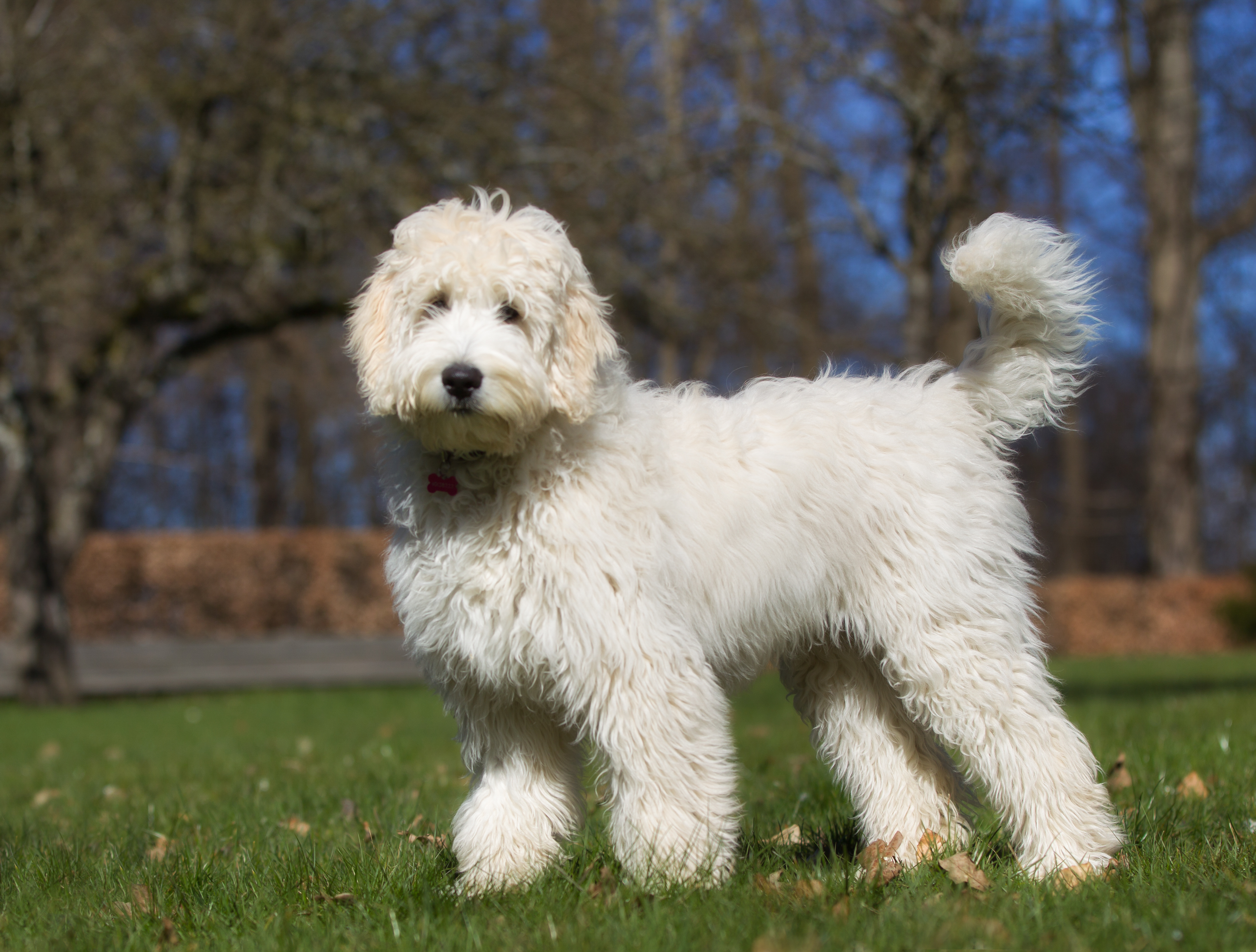 If I had a dollar for every time I've heard the phrase "we used to call those mutts" when talking about designer dogs or hybrids I would have no reason at work right now. What changed? When and why did intentional cross-breading start happening? The answer lies in the  hands of one man in particular, Wally Conron.
In the late 80's Wally was working with the Royal Guide Dog Association in Australia. A client came to Wally looking for something to fit her families needs. She needed a seeing eye dog but her husband was allergic to dogs. The traditional Labrador would not work for her as a seeing eye dog.  After some careful thought, Wally landed on the idea of breeding the trainability and loyalty of a lab with the smarts and non-shedding coat of a poodle.
The mix worked well as a trainable, non-shedding dog but the dogs sold horribly. Owners didn't want to pay top dollar for a dog with two breeds. However, when Wally changed the name of the new breed from a "Labrador, Poodle Mix" to a "Labradoodle" sales skyrocketed. New breeder latched on to the idea of cross-bred dogs which has led to a huge range of designer dog breeds with the -doodle suffix or another combined breed name.
Many families today love the idea of a Labrador and other playful breeds without the problems of shedding.  Designer Dogs should be the result of two pure bred dogs intentionally breeding. As with every dog purchased from a breeder, papers should be presented to prove the lineage of the puppy or dog.
Wally Conron now feels that he started a trend of improper breading which he often talks about in magazines and journals worldwide including this article by The Telegraph.